Tanel Poder Consulting Services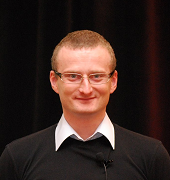 Tanel Põder
You can view my general profile here. Other than my R&D work and training, I do highly specialized consulting around system performance, troubleshooting and reliability. The typical tasks are about:
Advanced system troubleshooting

Oracle, Linux, Unix, Storage & Applications on-premises and in the cloud

System performance health-checks and efficiency reviews

Do you really need that many CPUs & licenses?

Oracle performance optimization & SQL tuning

Database & application design reviews and recommendations

Proactive enhancement of monitoring and diagnostics tools

Be ready in case of problems, get early warnings

Application reliability strategy

How to avoid problems in production

Hands-on technical analysis of data platforms and databases

Is this technology right for you and what are its limitations?
My troubleshooting engagements usually take just a couple of days, the longest single troubleshooting case so far took 5 days, including writing a report and explaining why the problem occurred — and why the fixes helped. I sometimes get hired after the customer spending months with big software vendors or consulting firms, without finding a solution. I bring a systematic problem solving approach for the whole stack, thus I'm not dependent on just trying out best practices or luck.
Here's just one example of my past consulting work and the kind of expertise I bring. Here's another technical walkthrough of a complex performance problem I addressed in past.
I do most of my work remotely, working together with a customer DBA or application developer as an inside contact point for gathering diagnostic data. This helps to get started quickly, without having to wait for travel availability or VPN access.
If you are interested in my services, please contact me via email.